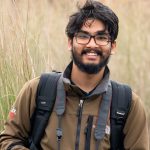 Born in a buffer zone of Bardiya National Park, the only dream I always cherished as a child was to work for the forests that I grew along with. As a result of the dream, I was able to complete my undergraduate degree in Forestry Science from Institute of Forestry, Nepal . My academic pursuit played a key role in keeping me constantly motivated me to learning more and more about biodiversity and wildlife conservation. And here I stand as President of ROAR FOR CONSERVATION leading a team of highly enthusiastic and motivated youths that share a common goal to work for the conservation of nature.
Apart from the academic achievements I so far have been able to put forward my leadership qualities that have kept me motivated to lead various conservation campaigns, researches, events and so on. Being honoured with Jillian Bowling Schlaepfer Memorial Scholarship by WWF, Nepal to pursue my undergraduate in Forestry Science my zeal to work for nature is catalyzed. Conservation Photography is a profound hobby of mine that I do to keep me closer to nature and endure the beauty of wildlife time and again.
An ardent wildlife lover, Mr. Tharu aspires to be a wildlife conservationist and can often be found exploring nature. Having served as vice secretary in Bird Conservation Nepal, based in Pokhara, Western Nepal, he nurtures his love for animals and birds. Herpetrofauna, in particular, intrigues him. Further, he feels lucky to combine an interest in photography and wildlife, and he ventures with his camera to click wildlife photos, with a genre of conservation, and telling untold and unseen stories of nature.
Currently he is pursuing his Masters degree in Wildlife Management and Biodiversity Conservation at Institute of Forestry, Nepal . He serves as a vice president in ROAR.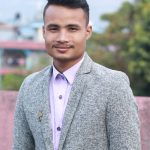 Bhumi Prakash Chaudhary Tharu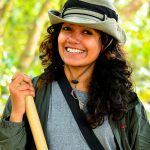 A dedicated conservationist and an aspiring wildlife activist, Sima Khanal is pursuing her Masters degree in Wildlife Management and Biodiversity Conservation at Institute of Forestry, Nepal. Motivated to educate people about wildlife, she constantly puts her effort towards environment conservation. She also believes that young minds with love of nature and sense of responsibility are key to positive changes in human-wildlife coexistence. 
As a Charter Secretary of ROAR, Sima is taking a lead in myriad projects which involve multi-dimensional approaches towards conserving the environment. She hopes that, along with other nature enthusiasts, she can make a difference towards a harmonious and sustainable future.
Apsana is the Treasurer of Roar for Conservation. She is a young individual who believes in creating a co-existence between wild animals and the people. She is also a strong climate enthusiast who aims to work towards research and development related to mountain ecosystem studies and management. She many newspaper articles published to her name in the national daily newspaper of Nepal.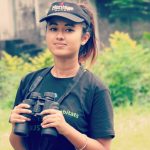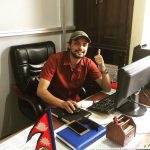 I am a local resident of buffer zone of Bardia National Park. I've been long working for the tourism promotion in Bardia. I've always been fascinated by wildlife. I always had a dream of working for conservation of wildlife as well as promotion of tourism in Bardia. As a result of that I stand here as an executive member of ROAR
Born and raised in the Pokhara, Worked among outdoor expert based in Pokhara. An avid adventure geek he can be found trekking, mountain biking and be riding his motorbike. After the second workshop organized by ROAR, It was quite impossible for him to stay away from Wildlife.
More recently developed a strong foundation in photography, videography and IT technology which has benefitted the team. He now works closely with the Graphics and IT team to generate the creative content needed at ROAR.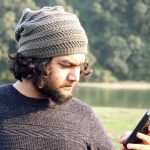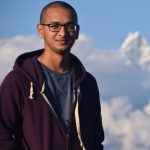 Sakar is an executive member and the co-founder of Roar for Conservation. He is an individual with great interest towards research on ecology and behaviour of wild mammals. He is also a climate enthusiast, particularly focused on enhancing the climate resiliency of the mountain communities through sustainable natural resources utilization and alternative livelihood activities promotio
Anything but ordinary. Always being the guy who wanted to be a dentist and now to a photojournalist. I believe life is unpredictable and beautiful at the same time. People will never tell you about their failures but I believe learning from others mistakes will help you on whatever path you are on. Listen to the struggle rather than the success story. I have gotten my A-levels done and currently, I am studying cinematography.
I have always been keen on adventure and would love to do travel and sports photography in the future. In the years to come, I wanna work on my photos every day learning everything I can so in the future I can focus on visual storytelling as well.ROAR is a platform for everyone who is interested in wildlife conservation. It is very unique as well as one of a kind organization, which I am honored to be part of. I was lucky enough to have found some of the most inspiring mentors to help me grow and learn.ROAR is creating a platform for all of you to do the same.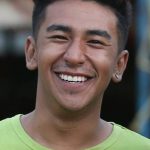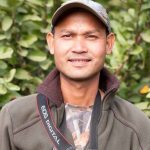 I'm a professional senior naturalist the founder of "The Den Adventures" have over 2 decades of high-quality tourism and conservation experiences. Working with some of the famous tourism companies like "Tiger Tops" Nepal and Rhino Lodge have enriched me with almost all types of tourism experiences.
During my work I have been lucky to guide internationally renowned personalities like Leonardo Dicaprio, Peter Byrne, Niall Maccann ( NatGeo filmmaker), Martin Dohre (BBC filmmaker), leaded several scientific expeditions such as Scientific Exploration Society (SES), fishing expedition, professional bird watching expeditions and have worked in research's with Cardiff University. The bird coordinator for west Nepal, the life member of Bird conservation, Nepal Red cross society and for lots of other social and natural conservation leading organizations. Reducing wildlife conflict with mankind by raising awareness with the help of education and social prosperity for establishing quality and sustainable tourism has been my mission for lifelong. Similarly, I carry a strong passion for wildlife photography.
I, having recently completed my undergraduate Business Studies am working in a field that are poles apart. Nevertheless with my interest and passion for wildlife and nature I'm building myself as a qualified naturalist like my father and uncle, both of them are among the seniormost naturalist of Nepal. I was certified as a Nature Guide in 2014 and have been working in Bardia National Park since then with visitors from all over the globe, with Nepal, Indian, and English speaking visitors.
As a resident of bufferzone of Bardia National Park, I'm involved in Conservation at both local and national levels. I am developing my skills as a wildlife photographer, having learnt the values of conservation through photography with some of Nepal's and India's finest photographers. My approach to photography is very professional.Patience, compassion, and understanding are some of my main strengths for conservation of nature and wildlife.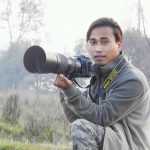 Conservation Outreach and compaigns